Grand Opening Cannabis Museum, Plant 13 Stock Jumps 24%, MJ Caused Fatal Accident?, Friday Night Raises $17 Million, Shango Gets Advanced De-Humidifier & CLS to Enter Massachusetts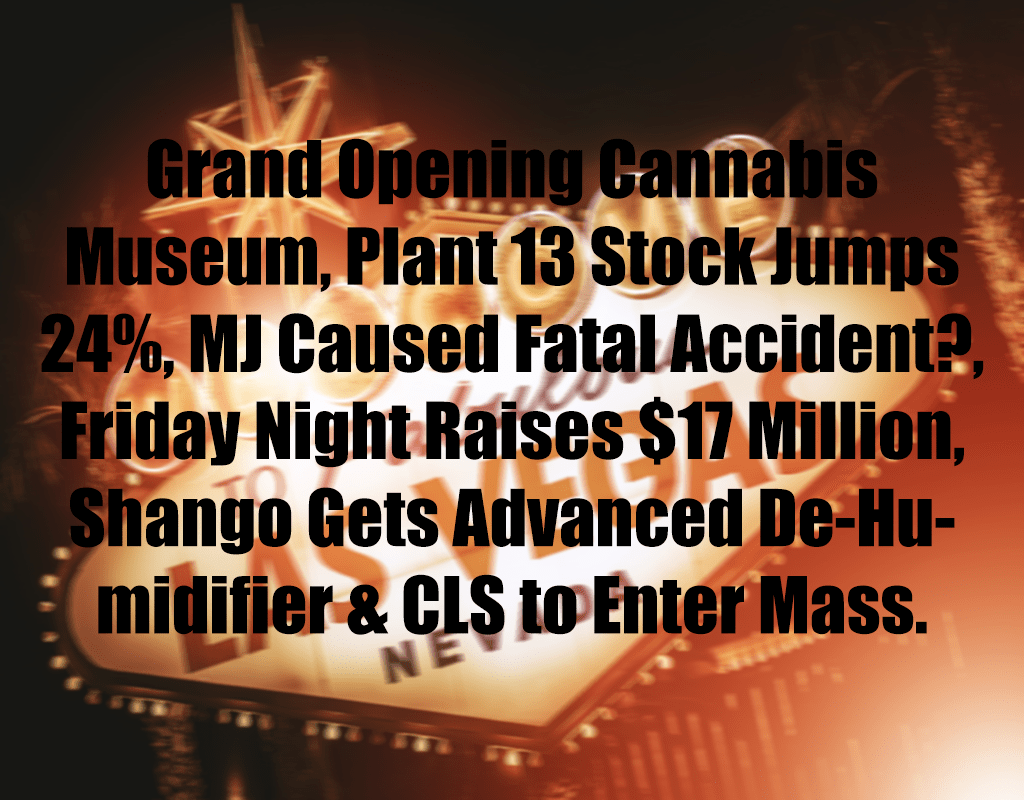 Planet 13 Stock Jumps 24% on Dual Listing News

Planet 13 Holdings Inc. announced on September 17 that the OTC Markets Group has approved its listing of their common shares on the OTCQB Venture Market under the ticker symbol "PLNHF."  Trading will begin at the opening of the market on Monday, September 17, 2018. As of midday on Tuesday, September 18, 2018, the stock was up 24% to $2.24 from $1.80. More Info. 
Shango Installs Advanced Humidity Control System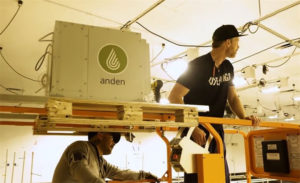 Wisconsin-based Anden reached out to Shango to use them as their model cultivation facility in the cannabis industry.  Anden installed a state-of-the-art dehumidification system designed specifically for cultivation facilities.  Shango's Grow Room Chief, Greg Stefanik, told Elevate, "The Anden units have really allowed us to control our cultivations with precise environmental conditions.  I'm seeing a big increase in terpenes in the crop that was harvested out of the room with the new units."  See more on the role of humidity here. 
Was this accident caused by cannabis?
Aylin Alderette who was arrested for causing a three-car crash, which killed an 8-year old boy, Levi Echenique, on
August 31, 2018, has had her arrest upgraded to second-degree murder marijuana DUI.  Aylin's car was traveling over 103 miles per hour according to the car's computer before the crash at Eastern and Harmon.  Police at the scene found marijuana in her purse and "unidentified central nervous system depressants" in her car.  DA Steve Wolfson said that her toxicology results showed that she was under the influence of marijuana. More Info. 
Friday Night Inc. Raises $17.2 Million for Expansion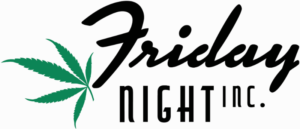 Friday Night Inc., owner of Las Vegas-based Alternative Medicine Association and Infused Manufacturing raised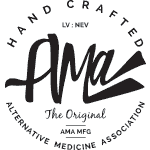 $17.25 million of debenture units.  Friday Night Inc plans to use the proceeds to help its subsidiaries, Alternative Medicine Association and Infused MFG, expand into new markets in the US and Canada.  More Info.