April Sales Down $2 million, CA Grower Seeks NV Grower, MedMen Buys New Amsterdam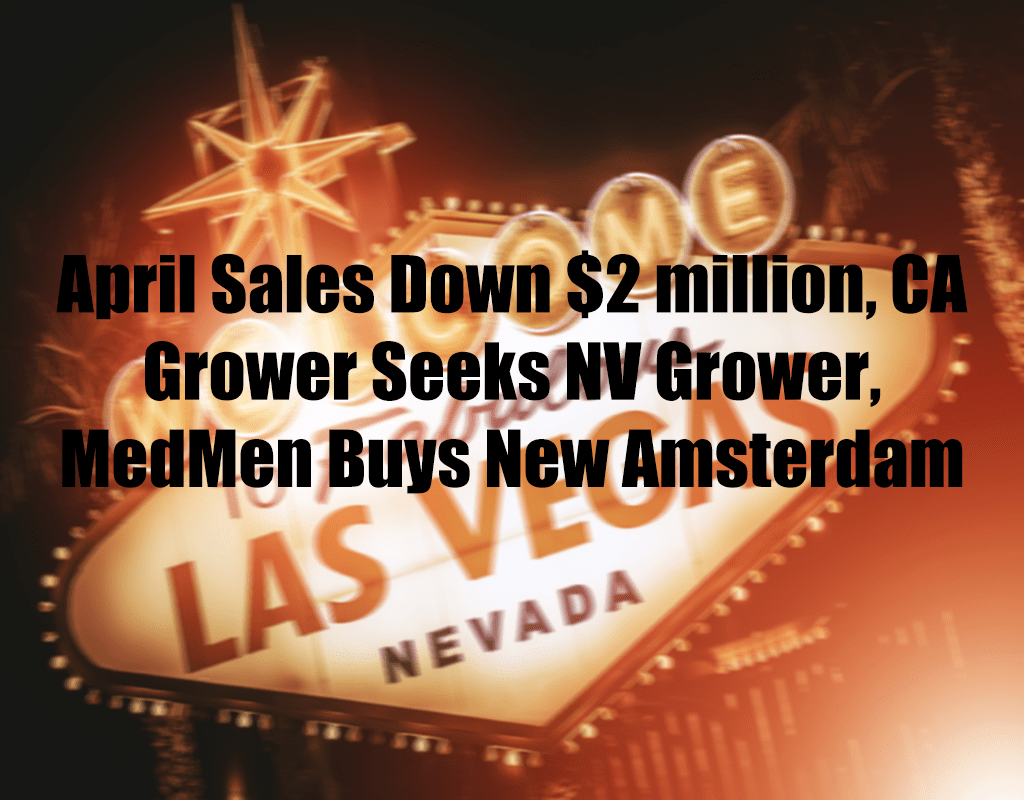 April Sales Down $2 Million
(Rec & Med) at $47.5 Million
April saw a drop of $2 million in total MJ (Rec & Med) sales from March. The daily sales on average, dropped by $13,441, probably attributable to one less weekend than March. April had one less day also accounts for the decrease. April sales were very close to March. Surprisingly, the rec sales dropped by $5.2 million which was offset by an increase medical sales of $3.2 million.  For more information.
April Rec Sales at $35.8 Million

April Rec sales dropped $5.2 million, most likely based on one less weekend in April as compared to March. In addition, customers must have been buying in March to prepare for 420.  For more information.
Licensed California Grower Seeking Licensed Nevada Buyer
Buyer is an established, successful California-licensed cultivation, production and distribution operation seeking to expand to the Nevada market via acquisition. Buyer is well-financed, and will likely not require any carry, but is seeking a full buyout. Buyer and Buyer's broker are advised of and comfortable with current comparable valuations and finders opportunities, provided certain conditions are met. Please contact Caleb Zobrist, Esq., at caleb@idealbusinesspartners.com and/or 702.852.6601.