Blum to Build Dispensary Downtown, Nye County Bust $22 Million, MedMen Buys Company with 10 Dispensaries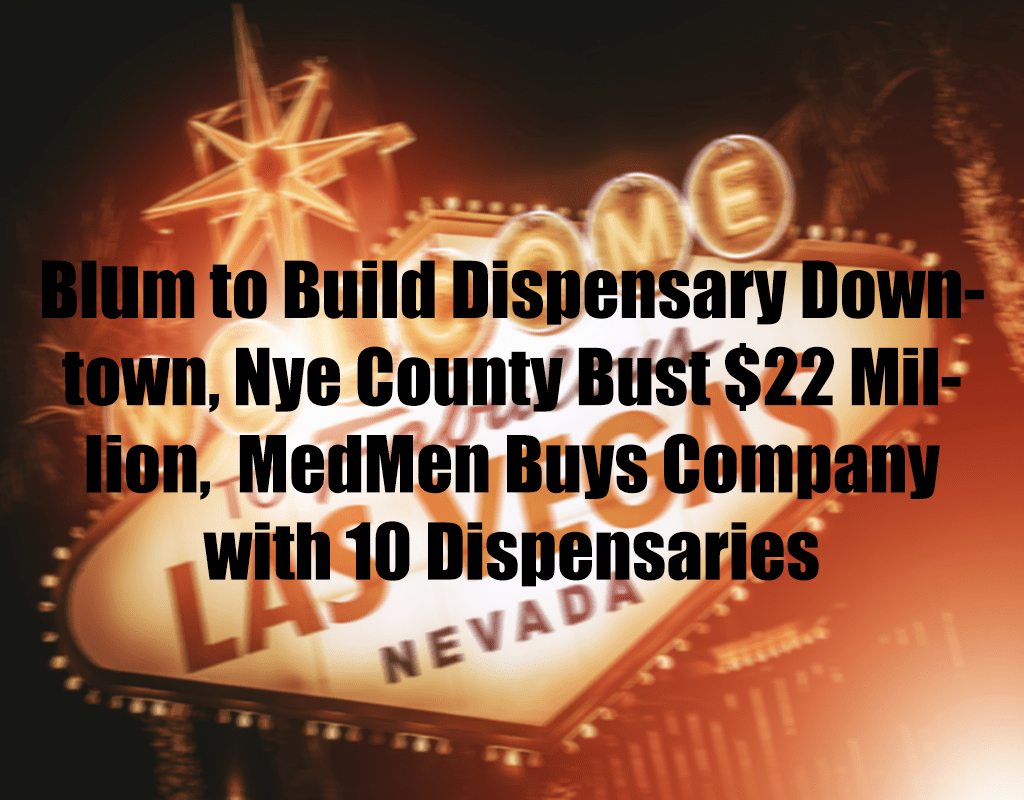 Blum to Build Dispensary in Downtown Las Vegas

Blum's parent company, Terra Tech Corp, announced on Friday that it had purchased a retail property in Downtown Las Vegas at 121 N. Fourth Street.  The company plans to convert the building into a Blum retail dispensary.  The 4,541 square foot retail building is 100 feet from the Fremont Street Experience, which attracts more than 14 million annual visitors. More Info. 
Nye County Police Seize Over $20 million in marijuana
The Nye County Sheriff's Office seized more than $20 million worth of illegally grown marijuana on September 13, 2018.  Officials found about 9000 plants and 500 pounds of marijuana.  The sheriff's office said it received a tip.  Officials also seized chemicals including carbofuran, which is a very toxic pesticide and is NOT on the approved list of safe pesticides for marijuana. More Info. 
MedMen Grows It's National Brand by Acquisition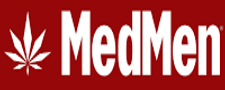 MedMen plans to acquire PharmaCann in an all-stock transaction valued at $682 million.  It's the largest

acquisition transaction in US cannabis history.  PharmaCann currently operates 10 retail stores and three cultivation and production facilities across multiple states.  
MedMen currently operates 14 retail stores in California, Nevada, and New York.  MedMen recently acquired a license to open and operate 30 retail stores in Florida and has signed binding agreements to acquire an operating retail store in Illinois, cultivation and retail operations in Arizona, and an additional non-operational license in California.   PharmaCann is licensed for 18 retail stores in eight states and eight cultivation and production facilities in seven states.  The two companies will be licensed for 66 retail stores and 13 cultivation and production facilities (including pending acquisitions by MedMen).

The combination creates the largest US cannabis company by market reach.  The acquisition expands MedMen's retail reach to 12 states. More Info.