Dec Sales at $35.8 Million, Pot Boxes at Airport, Moon Suits No Protection from UV Rays, Bob Groesbeck in Judges Mag
December '17 Recreational Marijuana Sales at $35.8 Million
Dec rec sales were $35.8 million up from $33.4 million in Nov, 6.7%, $2.4 million. However, accounting for one more day in Dec, sales were only up by 3.7% or up to $41,505 per day. Dec had fewer visitors but it had more vacation days & New Years. Info
Sanitation Suits – No Protection to Worker from UV Rays
Sanitation suits do provide sanitation/protection for the plant. However, they provide next to no protection from light radiation. Most are made from cotton or polyester but mainly polypropylene. UVPPE has designed all their products to be worn in concert with all the current sanitation standards.
Big News from Las Vegas Airport – MJ Amnesty Boxes
USA Today, Time, Fox News, CNBC, RJ and more covered the fact that McCarran airport has installed some 20 boxes for marijuana disposal (a lot of people just leave it in their rental car). Apparently, some things that happen in Las Vegas – have to stay here. Link
Medizin's Bob Groesbeck Standing Up for Legalization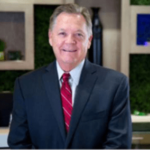 Bob Groesbeck is President of Medizin and an attorney. He was featured in the National Judicial College's magazine, Case in Point, where he made the case for legalization. Bob says that marijuana legalization has been the will of Nevada since 2000 for Medical & 2016 for Adult Use. He points out that for most of America's history, marijuana has been legal, except in 1937 when it was made illegal (which was later found unconstitutional).  It was in 1970 when it was made a schedule 1 drug that has caused all of the problems. He believes that marijuana should be a state issue and that Congress & the executive branch need to fix the arcane laws that have created a mess (black market, etc). See the full article here.