Planet 13's Coming Superstore, Genetic Testing at Luncheon, Super Bowl Increases MJ Sales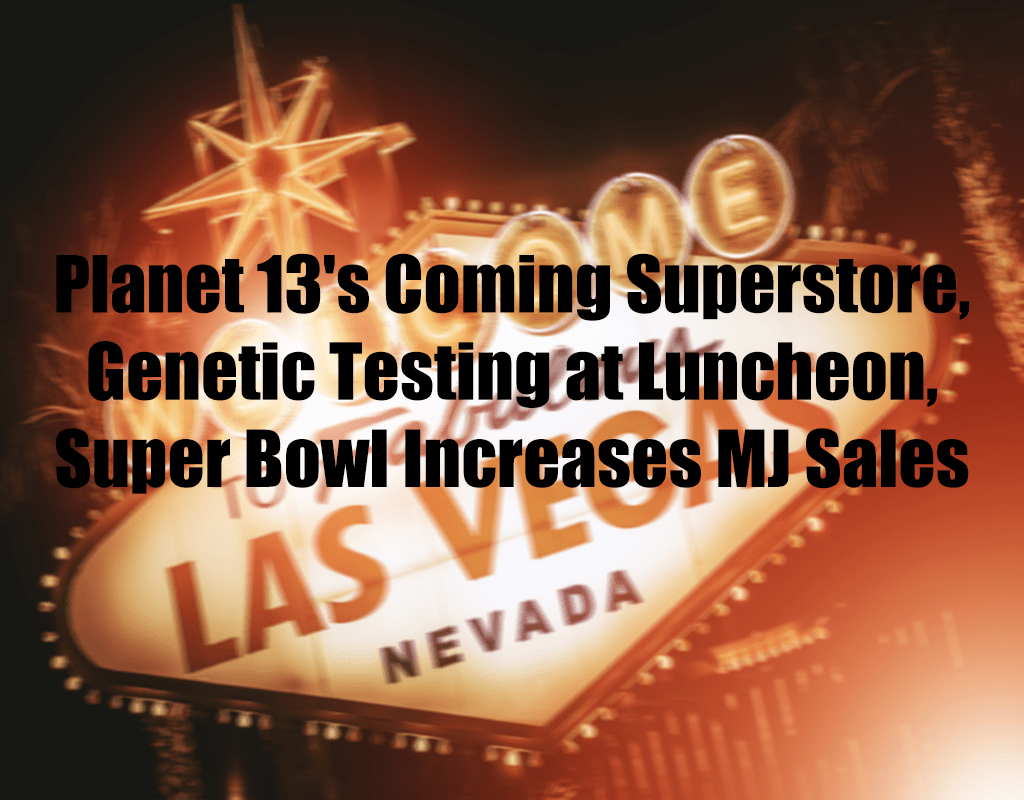 Planet 13 to Build Largest Dispensary in Las Vegas

According to their press release, Planet 13 plans to open the largest, most advanced retail dispensary in the world immediately adjacent to the Las Vegas resort corridor in the fall of 2018. The company has hired CannaRoyalty to advise with this project. Link
Genetic Certification of Cannabis Strains Talk on Mar 9th
Phylos Bioscience has the world's largest database of cannabis DNA with thousands of varieties from over 80 countries. Phylos Certified is a verified genetic ID based on world-class DNA sequence analysis of individual plant varieties. Genetic testing is used to verify the strain in order to have a consistent, reliable product. Cannabis plants are currently sold under unreliable names (not every "Blue Dream" is the same plant variety). It's a way for growers to legitimize their brands, confirm that they are growing a pedigreed strain & give buyers a guarantee with a unique DNA fingerprint and genetic report.
Super Bowl Good for Marijuana Sales
Cannabis sales leaped 40% last year on the Saturday before the big game, according to Green Bits, which runs sales systems for more than 350 dispensaries in six states and compiled stats for USA TODAY. "The Super Bowl is like any other large social event: people getting together," said Green Bits CEO Ben Curren. "Whenever there's a large social event we see an uptick in purchases." Fans say marijuana provides an alternative way to celebrate without the hangover. Much of the increased spending comes from edibles and cartridges for vape pens according to Green Bits. Other big days are 4/20, the largest of the year, the days before Thanksgiving & Christmas, & the day after Thanksgiving.