MLK Commemoration, Medizin on the Cover of Liberty Watch, Exhale in Vegas Inc, MJ Prices & MJ Pain Study Needs Patients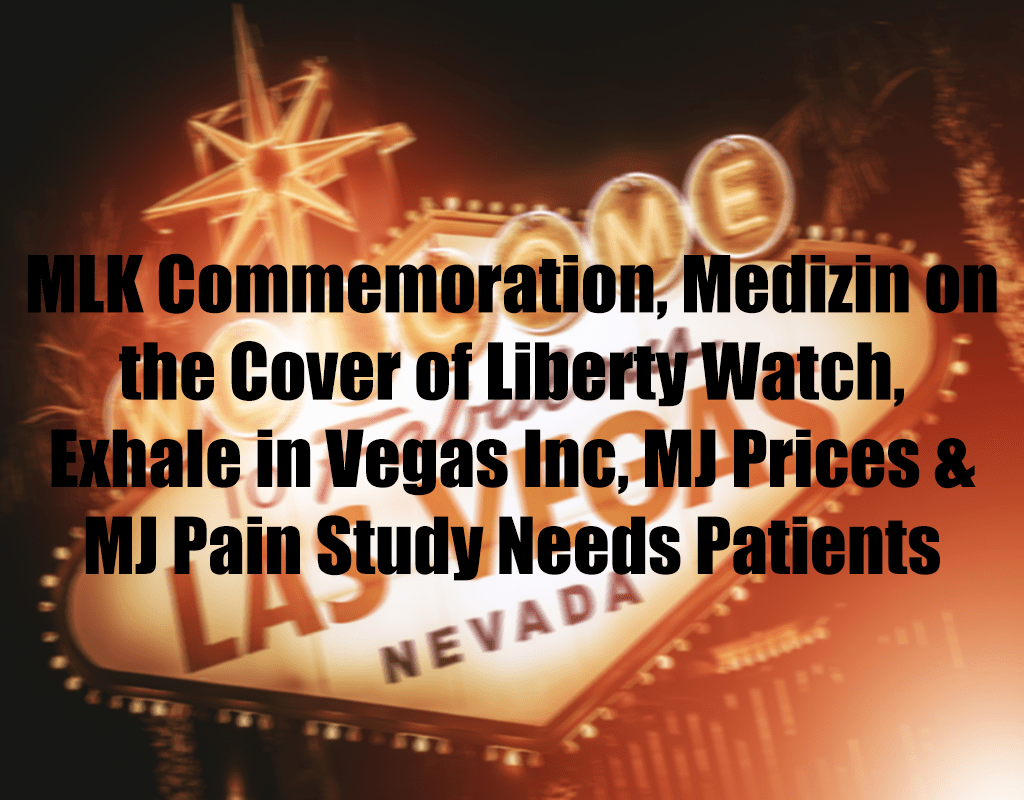 Bob Groesbeck, President of Planet 13 in Liberty Watch
Liberty Watch interviewed Bob on a number of topics such as the future of the industry in Nevada, "Going to be a multi-billion dollar business annually" to how banking and de-scheduling need to occur for the nationwide projections of "Anywhere from $50 to $60 billion annual sales in the next five years." He sees a lot of consolidation in the future with large companies. "As an operator of our company I just want to make sure we're well-positioned to take advantage of that." Interview.
Peter Findley, Exhale Nevada, Interviewed in Vegas Inc
Peter Findley, the managing partner of Exhale Nevada, told Vegas Inc that he plans to build a worldwide business in cannabis and alternative medicine based in Las Vegas. He said they are rapidly growing to keep pace with the industry and their own company goals, tripling their team since July and with plans on tripling it again this year. Their long-term strategy for success is to "Build a great brand that has immense loyalty to your customers, the community, and your team. When you have brand loyalty, you can work toward an even greater brand affinity." Interview
Historic Commemoration of Martin Luther King – Jan 12th
Las Vegas was the first city in the country in which the marijuana community commemorated Dr. Martin Luther King. The purpose was to recognize that war on drugs has "wreaked havoc on the black community for 80 years" and to recognize that African Americans were arrested four times more than whites for marijuana which has kept out many African Americans out of the industry. We must recognize our history in order to fix it. This industry has shown that many ethnicities can work together which is the legacy of Dr. Martin Luther King. Thanks to Jardin for hosting this event.
Congresswoman Dina Titus – L to R, Andre Rhodes, Zech Lord, Adam Cohen & Aaron Ford
County Commissioner Steve Sisolak -L- to R Adam Cohen, Aaron Ford & Kema Ogden
State Senator Aaron Ford, Kema Ogden, Dina Titus & John Laub
Andre Rhodes, Nevada Wellness; L to R, Zech Lord, Jardin; Adam Cohen, Jardin; State Senator Aaron Ford, Kema Ogden, Top Notch; & Congresswoman Dina Titus
The Nevada Cannabis Price Report by Cannabis Deals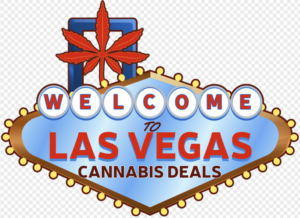 1/15/18, by Timothy Morales. Prices in the Las Vegas Cannabis market have started falling. Las Vegas Cannabis Deals follows cannabis pricing daily, to inform our clients where to shop. I have recently seen some flower priced as low as $29 ⅛'s and $9 grams. With many new cultivation facilities coming on line in Nevada this year and next, flower and oil pricing should continue to fall.
When Medical and later Recreational Cannabis started in Colorado, there we many firms making concentrates and edibles.  But as the market evolved, some closed, some merged and the leaders survived. When we look at current cannabis prices in Denver, (because this is where prices are headed), we find savings of approximately 30-50% compared with Las Vegas for flower and concentrates, while edible prices are about the same.
The Denver dispensaries do not carry as many brands and products as some of the Las Vegas dispensaries (some have more than 200 items). Unless they can find a way to build brand loyalty, many of the Nevada concentrate and edible providers may face the decision to close or to merge. There can only be so many brands making the same concentrates or edibles.
What makes those firms different will be the key to their customer loyalty. The overall winners will be the dispensaries that can control distribution of their products.  In Denver, the cannabis- pioneering firm Medicine Man only sells their own flower. They control everything, so they can grow at a cheaper cost, which means cheaper prices that they pass on to their loyal customers. It's a win-win, and we're seeing similar strategies here in Las Vegas.
Are you doing all you can to market to your customers?  If you would like some easy and effective marketing ideas, please contact Tim Morales at info@lvcdeals.com