Oasis Dispensary Sold, Owner Info Needed by County, Jack in the Box's Merry Munchie Meal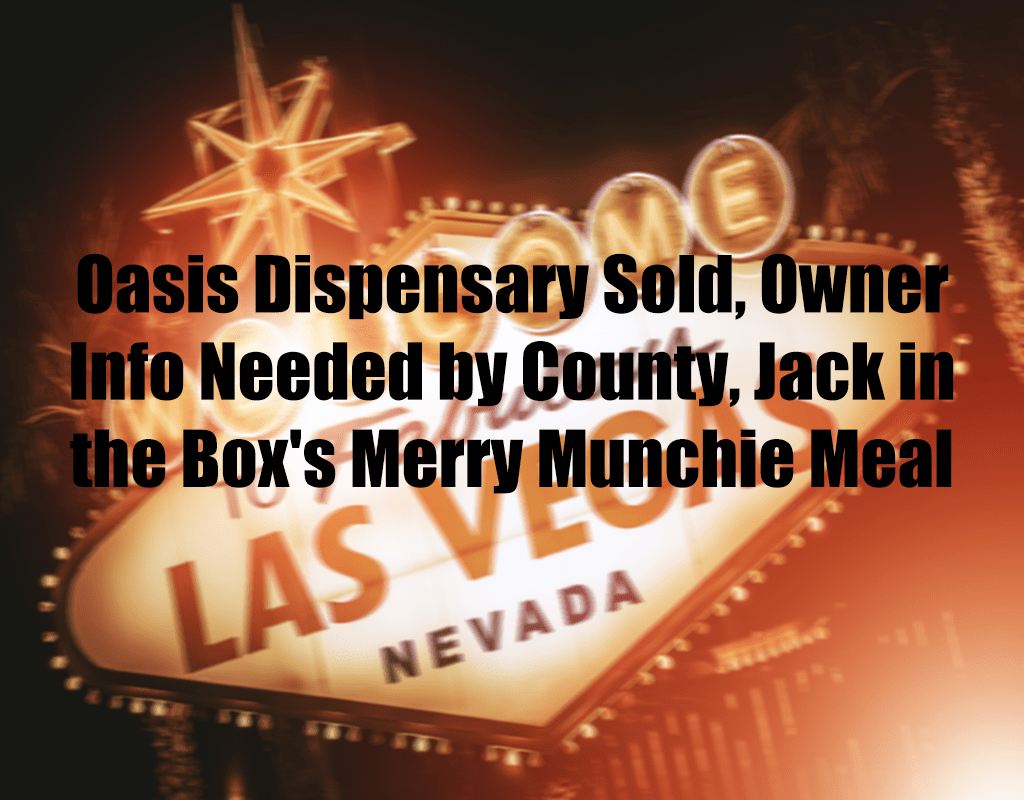 Oasis Dispensary Sold to CLS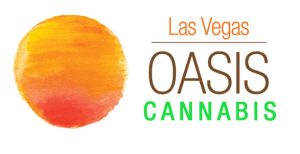 CLS Holdings has executed a definitive agreement to acquire the Oasis Cannabis Dispensary. A non-refundable cash deposit has been paid by CLS. The closing of the transaction, which is subject to the satisfaction of conditions, is expected in the first quarter of 2018. Ben Sillitoe, CEO & Co-Founder of Oasis, noted in the press release, "We are honored by the recognition we have been shown by CLS with its agreement to purchase our company and the retention of its leadership. I will be the Chief Operating Officer of CLS." Info.
Snoop Dogg & Jack in the Box Team up for Munchie Meal
Snoop Dogg's Merry Jane announced a partnership with Jack in the Box to sell the "Merry Munchie Meal." The meal priced at $4.20 will have two tacos, five mini churros, three chicken strips, halfsies (a mixture of curly fries & onion rings) and a drink. Better hurry, it's only available from Jan. 18 to Jan. 25 in 3 locations in Snoop Dogg's hometown of Long Beach. Link.
Clark County Biz License Needs Ownership Form by Jan 8th
Clark County Department of Business License is requesting current ownership disclosure forms from all marijuana licensees.  If your marijuana business has a Clark County Business License, you must complete the attached ownership disclosure form and return it to Special Agent Jennifer Weber's email no later than 01/08/2018.
Commemorating Martin Luther King Day
The Las Vegas Medical Marijuana Association encourages the marijuana industry to recognize Martin Luther King Day with events, specials, shirts, signs, and appreciation. Please join us Jan. 12th, 10 am at Jardin. Info.
The Capitalization of Cannabis through Legalization
As cannabis undergoes a turnaround from federally-illegal Schedule I drug to who-knows-what in the future, the process of state-by-state legalization may provide a road map of pitfalls to avoid for existing cannabis businesses. Legal cannabis has been one of the fastest-growing industries in America in the past few years, but not because millions of new customers are being created; rather, it is because existing cannabis growers and consumers are moving into legal markets. The growth of the industry is at least partially a story of a thriving black market having the light cast on it. Legalization, however, is still an ongoing fight. Right now, the narrative is about successful small businesses taking advantage of an emerging gray market with savvy risk-taking. However, if federal rules loosen up (as expected will eventually happen), big industries will follow the same script. Pharma and alcohol companies are expected to enter the market in a big way, and they'll capitalize on markets being built today. Able to use vast amounts of capital to create economies of scale that will drive out smaller operations, big industry may be the long-term future of cannabis. The current crop of legal cannabis businesses will face a challenging market and even the more competitive environment in the future. As it stands, consumers by and large buy the strongest cannabis at the cheapest price they can find a model sure to benefit big capital's economy of scale. Cannabis businesses can try to differentiate, specialize, grow into a big business itself, or educate consumers. The future is not yet written, but the history so far indicates it will not be easy for cannabis businesses when the next stage of legalization unfolds
The State & County Go After Illegal MJ Parties

According to Jorge Pupo, Deputy Director of Marijuana Enforcement, the department has raided a handful of pop-up marijuana parties at empty warehouses or storefronts. The marijuana is brought in illegally from California and it's not taxed or lab tested. The state finds out about them through social media and other means. Any business or location that hosts a pop-up party will have their business license revoked by the county. The County has also shut down a few businesses at which illegal consumption was occurring.
Giving Back: Inyo, Green Life, Essence & Digipath
Inyo along with local cultivator Green Life Productions is offering free pre-rolled marijuana joints in exchange for food items. LV Sun reported that Inyo has collected more than 1,000 pounds of food since the drive began Dec. 1. Essence and DigiPath Labs are collecting toys for the Las Vegas Rescue Mission in exchange for free marijuana. Link.
CBD Shows Medical Promise & Legal Challenges
In the fight to legalize cannabis across the U.S., the medical argument (and CBD especially) is the best tool advocates have. A recent study has given CBD another positive mark by showing CBD is an effective treatment for schizophrenia-this in addition to earlier findings that CBD helps patients with certain types of epilepsy.
However, the legal situation is still murky. On the positive side of things, the World Health Organization gave a heartening review to CBD by noting that it has medical value. This is at odds with the U.S. Schedule I classification ("drugs with no currently accepted medical use") and the WHO even went as far as to note their initial research "does not justify scheduling of cannabidiol." Nonetheless, facts on the ground remain Schedule I restrictions, and State Attorney Generals are at times reluctant to oppose federal guidelines. Just in November, the Indiana Attorney General banned the sale and production of CBD oils to everyone except those on a state-controlled registry of epilepsy patients. Even with some states making positive legalization inroads, clocks are still set by that Schedule I classification and that will need to be changed if we want the industry to comfortably move forward in the U.S.