May Sales at $47.9 Million, Infused Beer Available in August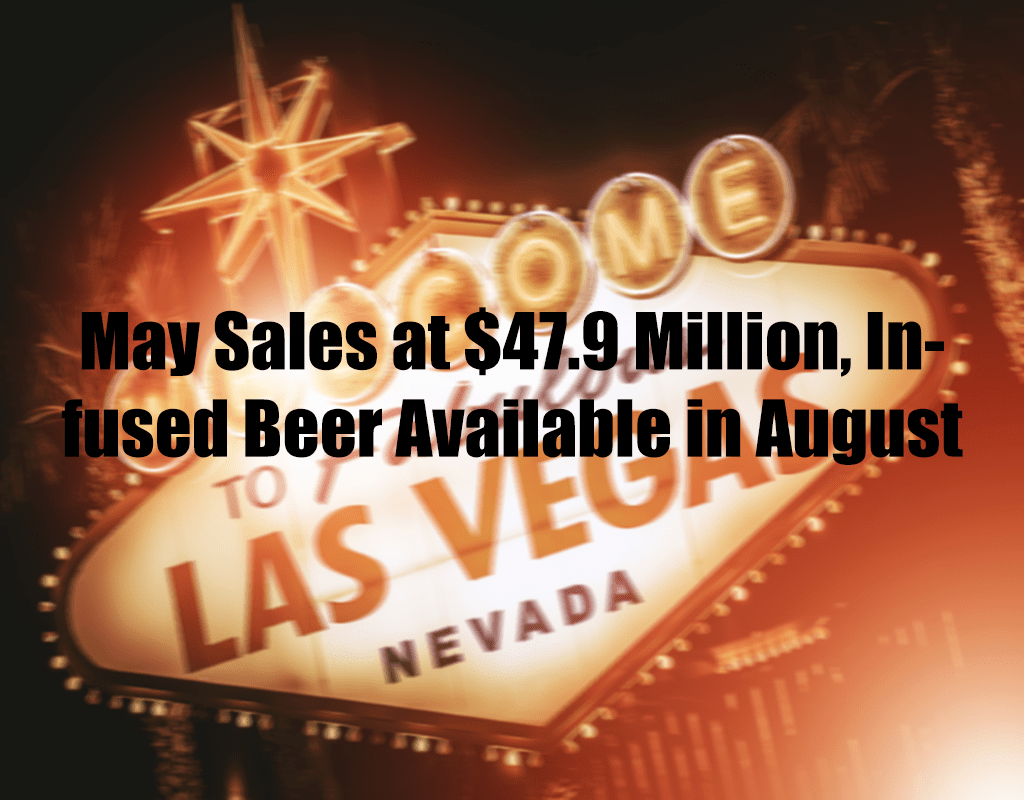 May Total Sales (Rec & Med) at $47.9 Million

May Rec Sales at $43.7 Million

The top line is total sales (Rec & Med). May was the same as April with a minuscule increase of $400,000. Normally May is usually down. This is a good sign. The Rec sales in May saw nearly an $8 million increase while Med sales were down by $7.5 million. The extra day in May probably made May the 2nd highest month plus 4 weekends and a holiday. Info.
May Medical Sales at $4.2 Million

May medical sales decreased by $7.5 million. Patients must have taken advantage of the 420 sales in April. June should be normal. 
Cannabis Infused Beer Available in August in LV
News 3 reports that Cannabiniers in Las Vegas will have Marijuana infused beer available for sale in August. The company also makes Brewbudz coffee. The beer is called "Two Roots" and will have a Lager, Stout, IPA, Blonde Ale & Wheat. It is non-alcoholic and cannabis-infused. Kevin Love, the company's founder, says, "It truly has a zero hangover."